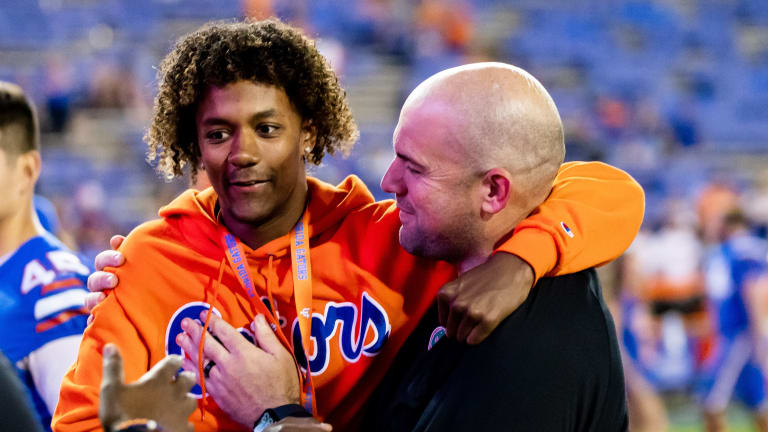 The Florida QB Situation
This article covers the ever-changing Florida QB situation as it has developed over the last year, and where it could be headed.
---
Out of the big boys in the SEC, Florida has had by far the biggest meltdown at the quarterback position. Let's quickly go over everything that has happened.
Marcus Stokes gets his scholarship offer revoked (off-field issues)
Jalen Kitna gets kicked off the team (off-field legal issues)
Anthony Richardson declares for the draft
Graham Mertz, former Wisconsin QB, commits
Jaden Rashada requests a release from his NLI due to a rumored NIL deal falling threw.
---
Where to go from Here?
On the bright side, DJ Lagway in the 2024 class is already committed to the Gators. Billy Napier has to keep him and really just get by at the position for the next year. Graham Mertz is not the answer. He was never great at Wisconsin and has almost no chance of being successful in the SEC, to be honest, he seemed like a miss for UF in the portal. The Gators must go back into the portal and grab someone better, or just get some depth.
---
Who else can they grab in the Portal?
The best option at this point was Jake Garcia, who they did reach out to, but he quickly committed to Mizzou only a few days after entering the portal.
An interesting pickup would also be Jordan McCloud out of Arizona. McCloud is from Tampa, so Florida could get him closer to home, but again this would seem like a huge miss compared to Garcia and other players UF was rumored to be going after in the portal.
---
What Happens to Billy Napier if the Dumpster Fire Continues?
If Napier cannot find any more QB depth in the next few weeks, I don't think there is any doubt that Florida will be searching for a new coach after the 2023 season. Without a decent quarterback they will continue to under-preform and we all know how the fan base is in Gainesville, they will not take two to three more years of mediocrity.