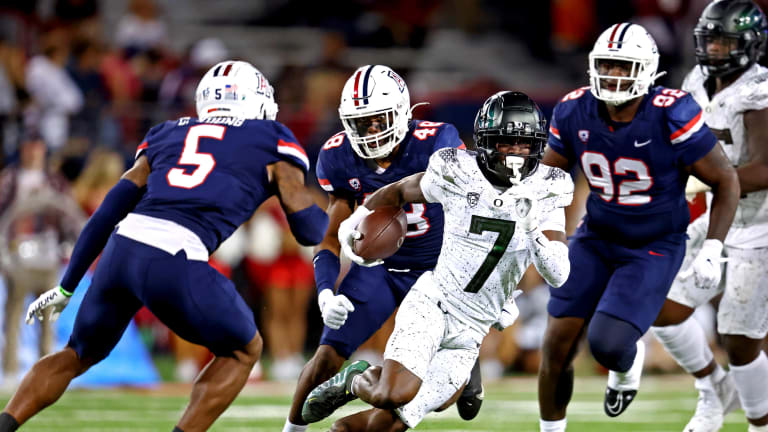 The Seven McGee Situation
Oregon RB/WR Seven McGee, a 4-star recruit out of high school, intends to enter the transfer portal after having 11 catches this season. Sources have indicated that the coaching staff approached McGee due to some cryptic tweets made by Seven, and they released him from the roster so he would have the freedom to enter the portal.

However, sources say McGee maintains that the tweets were in relation to other issues and not his lack of snaps this season and that he had no desire to enter the portal. Apparently, an impasse has been reached.
---
 

McGee was in the transfer portal for a short period of time after Mario Cristobal left for Miami and Dan Lanning was hired at Oregon and it appears he'll be back in again. Where does he end up now? Miami may be an excellent early guess, but I would wager toward USC or another west-coast power. 
Out of high school, McGee was a borderline top-150 player in the nation. There is no doubt that he will have numerous suitors vying for his talents.