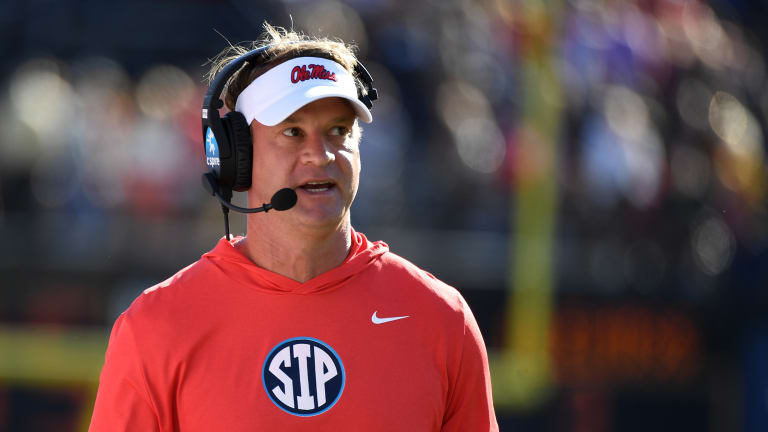 Top Five Transfer Classes in the SEC
This article dives into the five best transfer recruiting classes in the SEC so far this portal cycle. 
---
Auburn
Auburn and Hugh Freeze have been doing some great work so far in the portal. Easily the best class in the SEC, and quite honestly a top three class in the nation in my opinion. They landed several impact players at a multitude of positions. From top to bottom, this is likely the most balanced class in the SEC, and it's one that fills a lot of holes left by draft entrants such as Tank Bigsby. Notable names include Justin Rogers, Dillon Wade, and Brian Battle.
---
LSU
LSU has completely revamped the defensive side of the ball through the transfer portal so far this cycle. Several highly touted defensive backs and defensive linemen have pledged to the Tigers. LSU is losing a multitude of cornerbacks and safeties to the draft this season, so to go out and land the likes of Denver Harris, Zy Alexander, and JK Johnson in the portal is a massive win for them. They did well in adding bodies to the trenches as well, nabbing several four-star players there. Other notable names in the class include Bradyn Swinson, Aaron Anderson, and Duce Chestnut.
---
Kentucky
The Wildcats are another SEC team that has done a phenomenal job in the transfer portal so far. They haven't landed a whole lot of guys, but they've taken much more of a quality-over-quantity approach. Additions like Devin Leary at QB, Keeshawn Silver at DL, and Tanner Bowles on the offensive line headline Kentucky's transfer class in 2023. Some other notable players include Ray Davis, JQ Hardaway, and Marques Cox.
---
South Carolina
Although they haven't really brought in many world-beaters, South Carolina has done a good job of filling the holes left by roster turnover. Tight end was a position that they needed badly with the loss of Jaheim Bell and Austin Stogner, and they responded by going out and getting Trey Knox from Arkansas, as well as Nick Elksnis from Florida. They've landed a few other playmakers on both sides of the ball as well. Although it isn't the flashiest class, the Gamecocks still got a solid group of guys coming in. Notable players include Jaron Willis, Nick Gargiulo, and Joshua Simon.
---
Ole Miss
Ole Miss has brought in some really talented players; however, their class lacks balance. Of their eight commits, four are pass-catchers. Despite the defense, specifically, the front seven, being a weakness last season for the Rebels, they only received two commitments on the defensive side of the ball. Still, they were able to grab some receivers who will have a significant impact on them in 2023, so it was still a good class. Notable names include Tre Harris, John Saunders, and Chris Marshall.