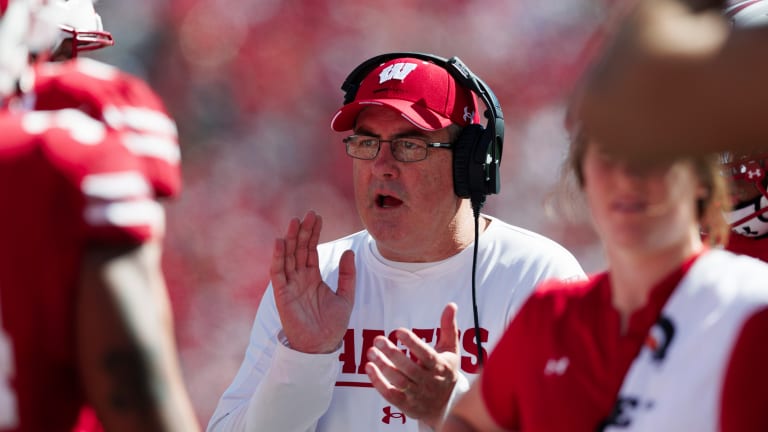 5 More Candidates for Wisconsin
After the news of Paul Chryst's firing at Wisconsin, I dropped my top five list for the Badgers' open position. And to be clear, from everything I've heard, AD Chris McIntosh will move heaven and earth to ensure that Jim Leonhard succeeds and has the interim tag taken off. But in case the team completely implodes, or he bolts for another job, let's take a look at five more potential candidates.
---
Dave Aranda
Head Coach, Baylor
Aranda became a national name during his tenure at Wisconsin. As the original architect of the 3-4 defense that the program has used for a decade, the former Gary Andersen discipline parlayed his excellence in Madison to becoming the highest paid coordinator in the country at LSU, where he won a national title. In 2 seasons at Baylor, he's already turned them into Big 12 champions. Outside of Leonhard, there isn't a better fit than Aranda.
Jake Dickert
Head Coach, Washington State
A Wisconsin native, Dickert has already proven his worth in his limited time at Washington State. His Cougars came in to Camp Randall stadium and beat Wisconsin in week 2 to set off the chain of events that led to Chryst's ultimate ousting. With that being said, hiring Dickert would feel like Gary Andersen 2.0 to a lot of the fan base, and that's not a time that they would like to revisit.
Dave Doeren
Head Coach, NC State
Despite a tough loss to Clemson this past weekend, Doeren has the Wolfpack in better shape than they've been in for decades. The former Badger defensive coordinator has a ton of midwest ties, but may not want to leave a place where he has built up so much good will.
Bret Bielema
Head Coach, Illinois
Reunited and it feels so good? Doubtful, but not completely out of the question. Bielema was Barry Alvarez's heir-apparent at Wisconsin and ended up finishing his career in Madison with the second most wins in program history before bolting for Arkansas after the 2011 season. His Illini just put the nail in the coffin for the Paul Chryst era, so maybe it's natural that he returns to where he started his head coaching career.
Adam Stenavich
Offensive Coordinator, Green Bay Packers
Another Wisconsin native, Stenavich would be a move in a very different direction philosophically. The former all Big Ten tackle at Michigan has ascended quickly through the coaching ranks, and has experience in the conference not only as a player, but as a GA as well.