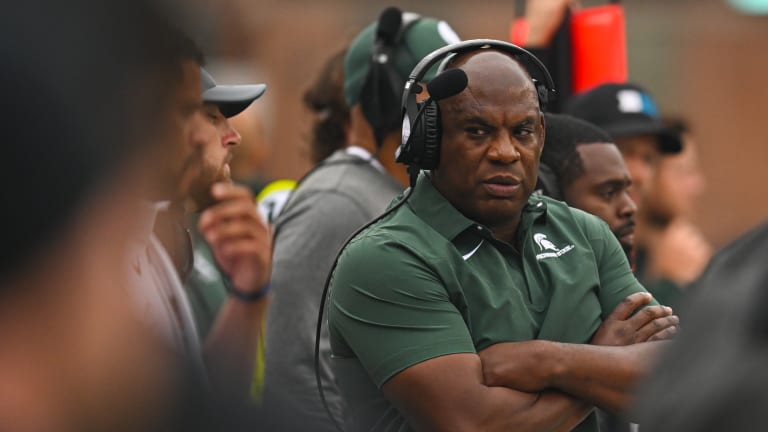 Mike Farrell's Most Overpaid Coaches
Who's making more than they're worth?
A great coach is worth his weight in gold. An overpaid coach? He can derail your program for years and years. These guys aren't earning their keep.
1. Mel Tucker, Michigan State
— $95 million guaranteed over 10 years looks foolish after a bad loss to Maryland and a 2-3 start. This could get embarrassing very quickly.
2. Jimbo Fisher, Texas A&M
— The $85 million buyout is talked about often and Fisher makes $9 million a year for what? A top ranked recruiting class but pedestrian results on the field and a below average offense.
3. David Shaw, Stanford
— Shaw never gets talked about but he's receiving $9 million a year by most estimates and the Stanford team hasn't been dangerous since CMC was there.
4. Steve Sarkisian, Texas
— He's making more than $5 million a year and the ups and downs have been rough. Well, the ups have been rare and losses to teams like Texas Tech continue.
5. Dana Holgorsen, Houston
— He makes $4 million a year at a Group of Five program that is 2-3 and under performing badly.