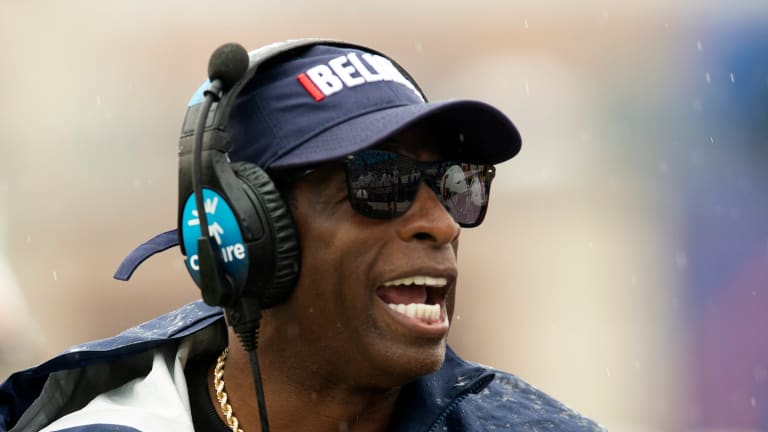 The Riskiest Coaching Hire for Every Open P5 Job
Deciding who to hire for any head coaching position is tough. And if you hire the wrong guy, you set your program back even further. Here are my choices for the riskiest hires at every open job.
Auburn — Bill O'Brien
— He's had some success in college at Penn State and did a remarkable job there keeping the program alive but he was also a disaster in Houston in the NFL with his stubborn nature. That personality trait at Auburn dealing with boosters who run the show? Nah.
Nebraska — Jeff Monken
— Monken has been mentioned as a finalist for this job and it puzzles me. He's done a good job at Army for sure but his lone Power Five experience was a couple of years at Georgia Tech as an assistant. Nebraska has tried it all from the NFL to Power Five to alums so maybe this would work, but I can't see the path to success here from a recruiting standpoint.
Wisconsin — Jim Leonhard
— He's not risky because he knows the program but he's very risky because this is his only head coaching experience. It's hit or miss on coaches who haven't had that CEO experience and we've seen the struggles of Brent Venables at Oklahoma and Marcus Freeman at Notre Dame as defensive coordinators stepping into big roles. This would be very risky.
Georgia Tech — Deion Sanders
— The recruiting boon would be great from his name and legend in the Southeast. And the job is in the recruiting hub of Atlanta but can he coach? It's one thing to do it at the FCS level when your roster is elite but in the Power Five? Risky business.
Arizona State — Dirk Koetter
— I've heard his name mentioned a few times but he last coached ASU in 2006 and he almost retired from coaching a year ago. He's the OC at Boise State now and a good offensive mind but youth is needed here on the recruiting trail and I worry this would be another Herm Edwards.
Colorado — Troy Calhoun
— The Air Force head coach is mentioned mainly because he's in the same state and knows the lay of the land. But there is a stark difference between recruiting for Air Force and at a Power Five program and this would be risky from that perspective.