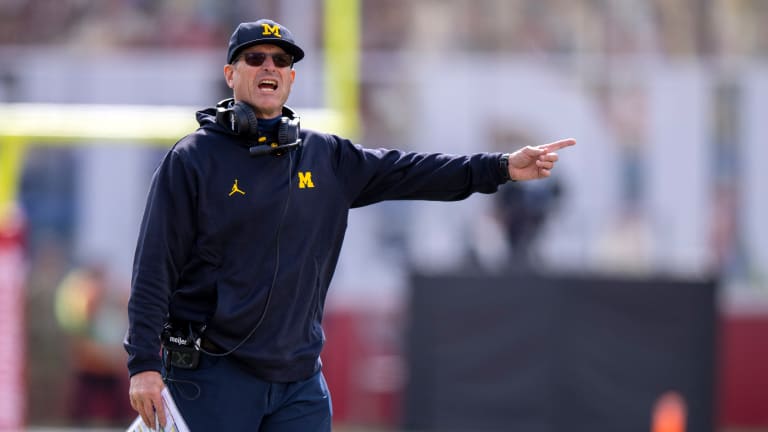 Fact or Fiction: Clemson vs. Michigan, CFP Rankings, Michigan State
In today's Fact or Fiction, I look at three big recent topics in college football and decide whether the statement is indeed FACT or if it's FICTION.
---
1. Clemson should be ahead of Michigan.
Farrell's take: FACT
They should probably be ahead of Ohio State as well if you want to go by quality wins. Michigan and Ohio State can boast Penn State but who else? Notre Dame for Ohio State? Iowa for Michigan? Yuck and yuck. At least Clemson has multiple solid wins like Wake Forest, Syracuse and NC State. They aren't world beaters but they are better than Rutgers and Indiana.
2. A No. 5 ranking is death for Michigan.
Farrell's take: FICTION
It's not a good sign for a one-loss Michigan but there are two reasons not to panic. First they control their own destiny. Win out and beat Ohio State and all is fine. Secondly, the SEC won't have three in the playoff so if UGA loses this weekend they are pretty much out and Michigan has a good chance. The problem though? If Michigan loses and Clemson runs the table there will be two SEC, Ohio State and Clemson and they are screwed. But No. 5 isn't a death sentence.
3. Michigan State is moving too slowly.
Farrell's take: FACT
I know the Spartans higher ups are doing their due diligence and are being advised by legal, but four more suspensions Tuesday when there was clear video evidence available Sunday? It almost seems like they tried to suspend four and get away with saving a few like LB Jacoby Windmon who was suspended Tuesday. It was clear, very clear, on Sunday he put his helmet back on and took three swings at a helmet-less Michigan player. What the heck was the delay?