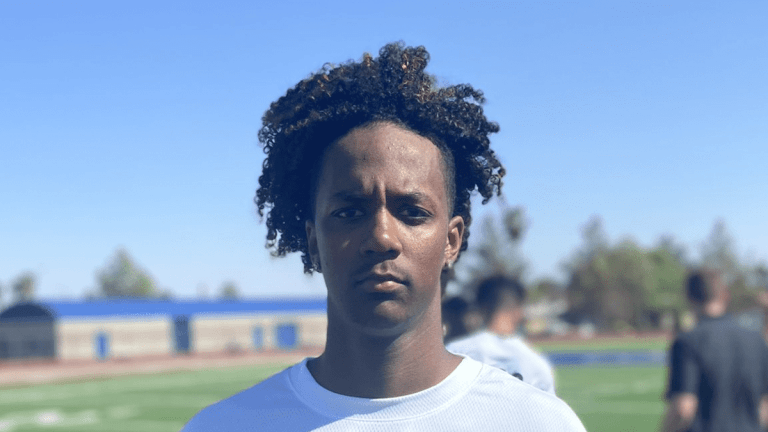 Farrell's Latest Recruiting Rumors: What's Next for Jaden Rashada, Duce Robinson, and More
Here are the latest recruiting rumors I'm hearing.
---
Jaden Rashada
QB Jaden Rashada, as we know, got his release from his NLI from Florida and recently visited Arizona State where he has a great connection with new head coach Kenny Dillingham. Next up? TCU this upcoming weekend while Washington, Utah, and Cal remain involved as well. If it's NIL-driven he won't land at Arizona State, as Dillingham wants to build culture and not lean on NIL for recruits. The best chance for a big NIL payout? Washington or Cal it seems.
Duce Robinson
I'm the only one hearing positive things for USC in regards to 2023 5-star TE Duce Robinson it seems. While Georgia is the trendy pick with the success of Brock Bowers in Athens all the way from the west coast, let's not forget that UGA already has Pearce Spurlin and Lawson Luckie in this class at TE and both are highly regarded. He may or may not land in Georgia, but I keep hearing Malachi Nelson and the offensive players in this 2023 class are doing a great job with Robinson trying to keep him on the west coast.
Boo Carter
2024 ATH Boo Carter from Chatanooga is as close to a Tennessee commit as they get without announcing it. At least this is what I'm told.
Jeremiah Smith
I was wrong earlier when I said Miami would be the biggest threat to Ohio State for 5-star 2024 WR Jeremiah Smith. I'm hearing there is a size-able rift between the coaches at Chaminade-Madonna and Miami and it would take something immense to overcome that despite the fact Miami can come at him with elite NIL money and try to keep him home.
Micah Hudson
Texas 5-star WR Micah Hudson is a Longhorns lean I've been told after a Junior day visit this weekend. That's good momentum for Steve Sarkisian but this has a long way to go with Texas A&M, Ohio State, and others also near the top. Arch Manning has a lot to do with this mean I'm told.